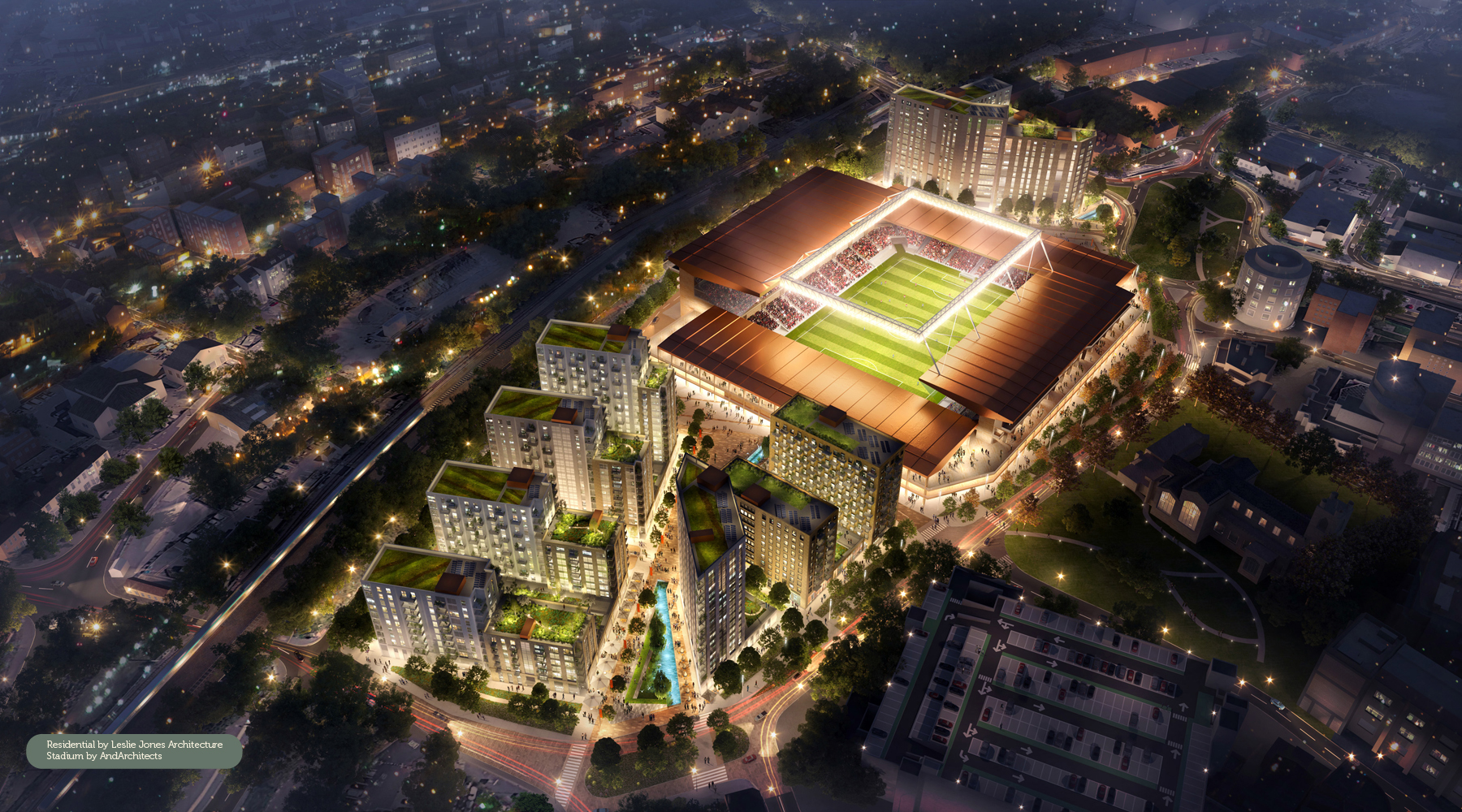 This overall masterplan was a collaboration with AndArchitects, who are the lead architects for the new Power Court Stadium.
The residential buildings on the site, designed by Leslie Jones are a catalyst for town centre regeneration, building a new community at the heart of Luton.
| | |
| --- | --- |
| Type | Residential, Mixed-use |
| Location | Luton, UK |
| Size | 1,200 homes / 1.4 million square feet |
| Client | 2019 |
| Value | Confidential |
Kick Off
Luton town centre has been neglected for too long, but that's changing with Power Court. The future neighbourhood, centred around a new stadium for Luton Town Football Club, is kickstarting the revival with 1,200 new homes.
Forward-Thinking
We're thinking long-term by planning a place the existing community can grow into and where new residents will thrive. Homes are set across a series of buildings to the east and west of the stadium and feature a mixture of uses, including retail, leisure, services and community spaces.
Open Up
The bustling, pedestrian-friendly neighbourhood will transform the derelict site into an attractive quarter within the town centre. As well as improving connections across the town with a public plaza, the plans will uncover and reveal parts of the River Lea to create waterside spaces where residents and visitors can come together and spend time.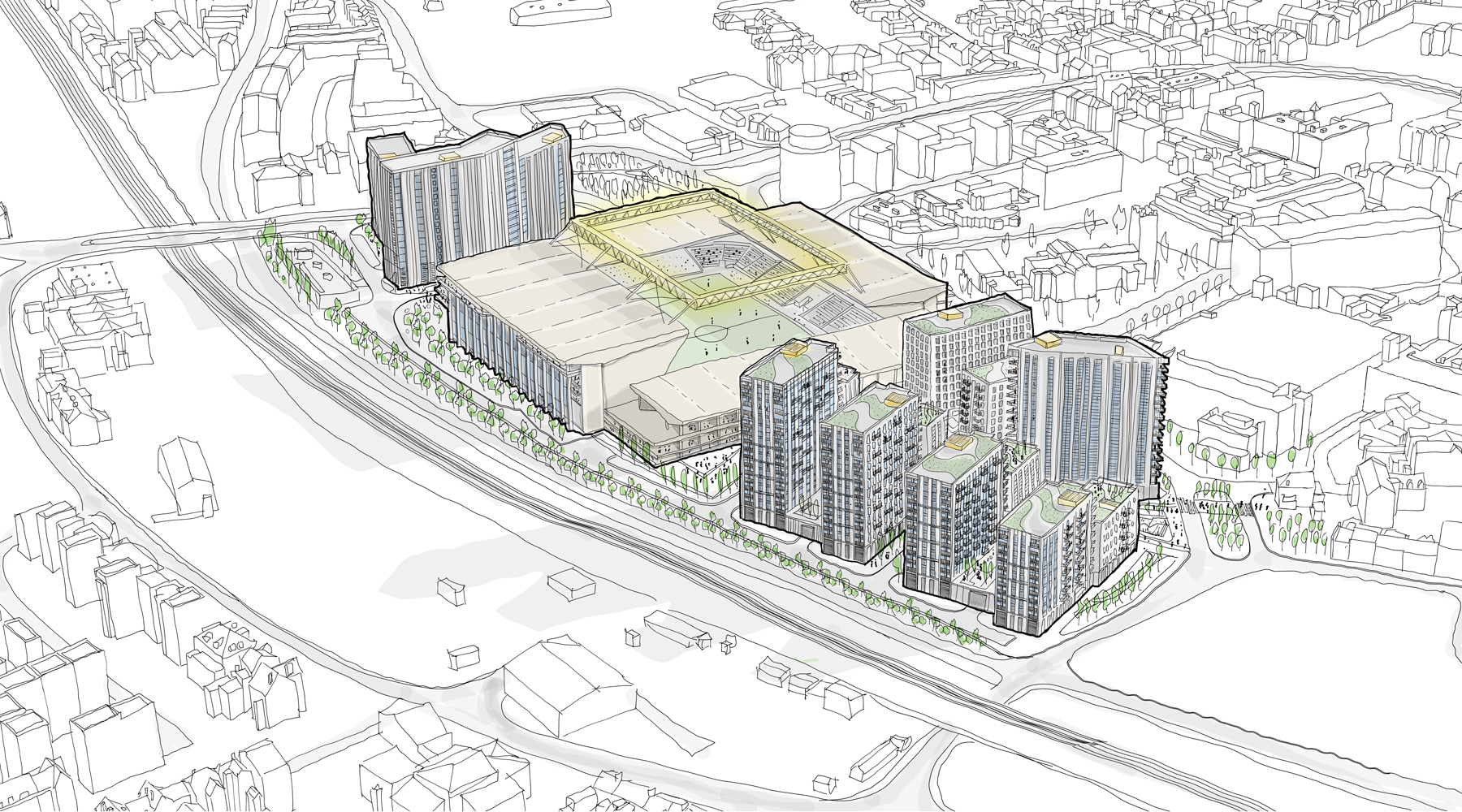 "Power Court is a vital and viable new quarter that's going to bring the community together and kickstart urban renewal in Luton town centre."

Nick Strachan, Director