Consultation is now live, CLICK HERE to see and comment on the evolving design.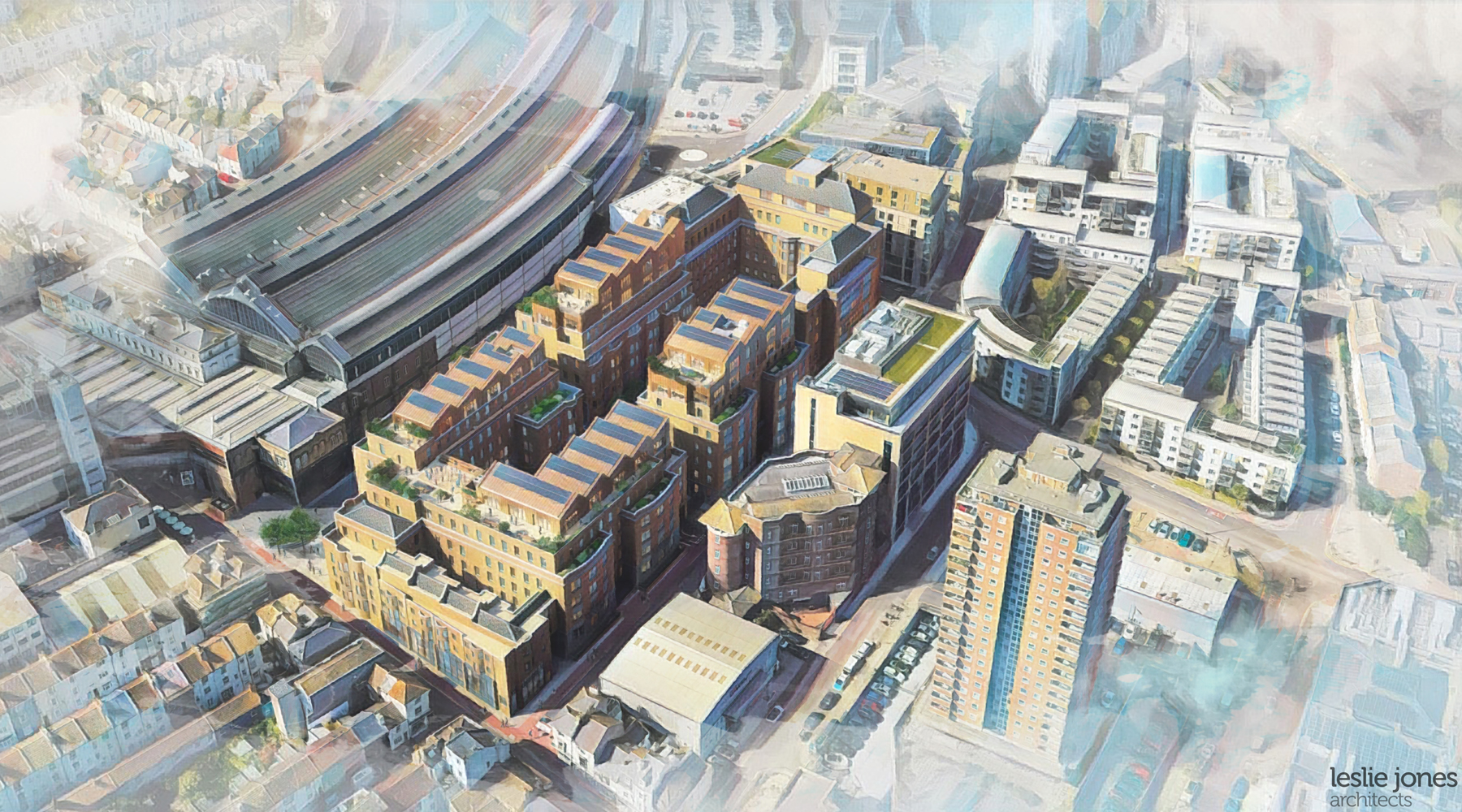 Editors
Nick Strachan, Director 
Maria Alonso, Architect
Daniel Kunrunmi, Architectural Assistant
Our proposals in Brighton at Trafalgar Place are now online for consultation following a period of City Council pre-application, meetings with business groups and expert Design Review Panel collaboration.
The project aims to elevate this significant group of office buildings in the heart of Brighton, creating unique new flexible workspaces and rooftop terraces, alongside an extensive wider masterplan including interior refurbishment, landscaping and building upgrades. Our design evokes memories of the Brighton Locomotive Workshops that historically stood on the site before the 1990s development, reawakening the spirit of the local industrial past and capturing it in a new, top-class workplace environment on the city skyline.
We look forward to hearing what the public have to say about our scheme before we submit detailed planning next month on behalf of our client Schroders Capital.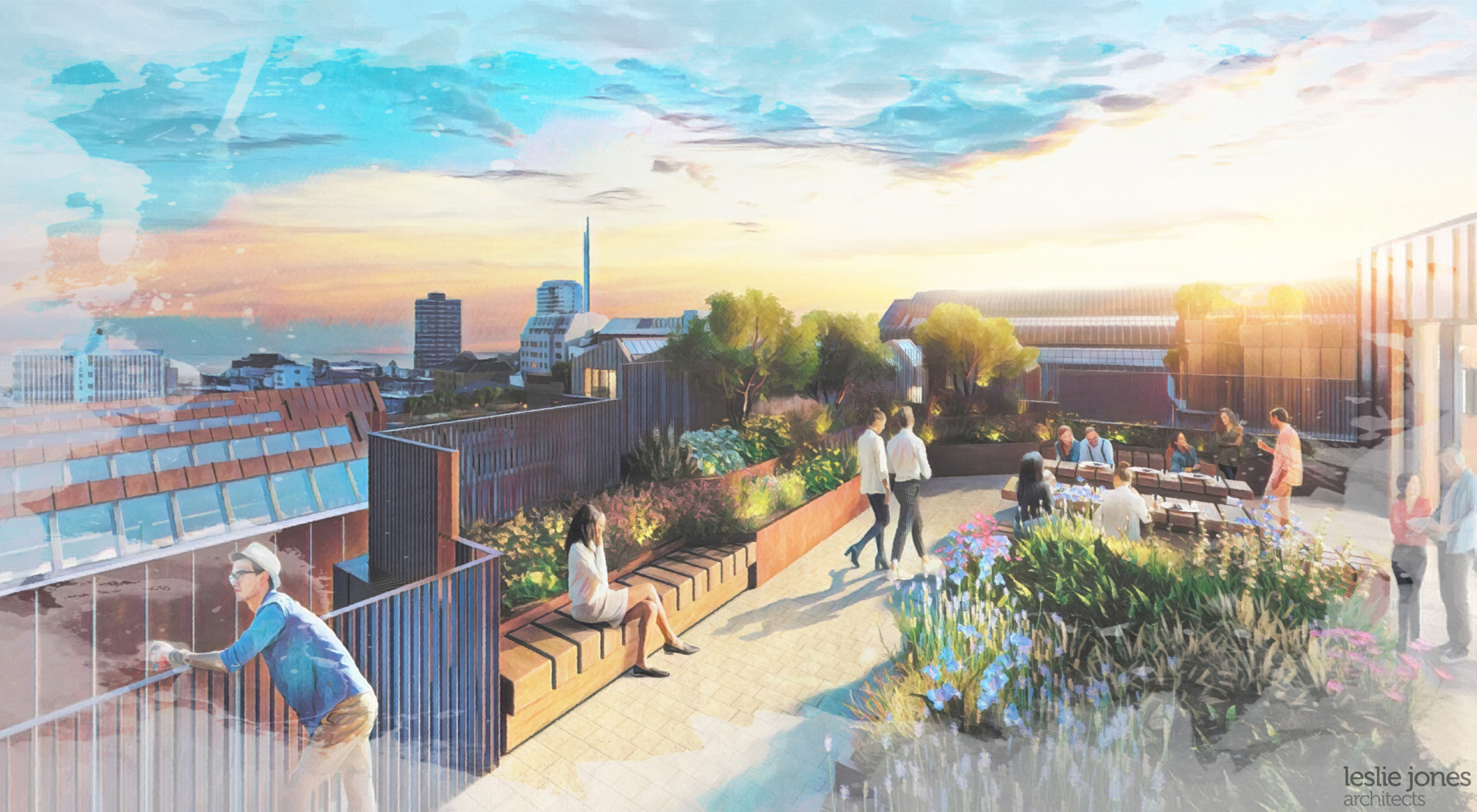 26/09/2023