Reflecting upon how the construction and property industry is striving to deliver Net Zero carbon targets and create a more sustainable future for everyone.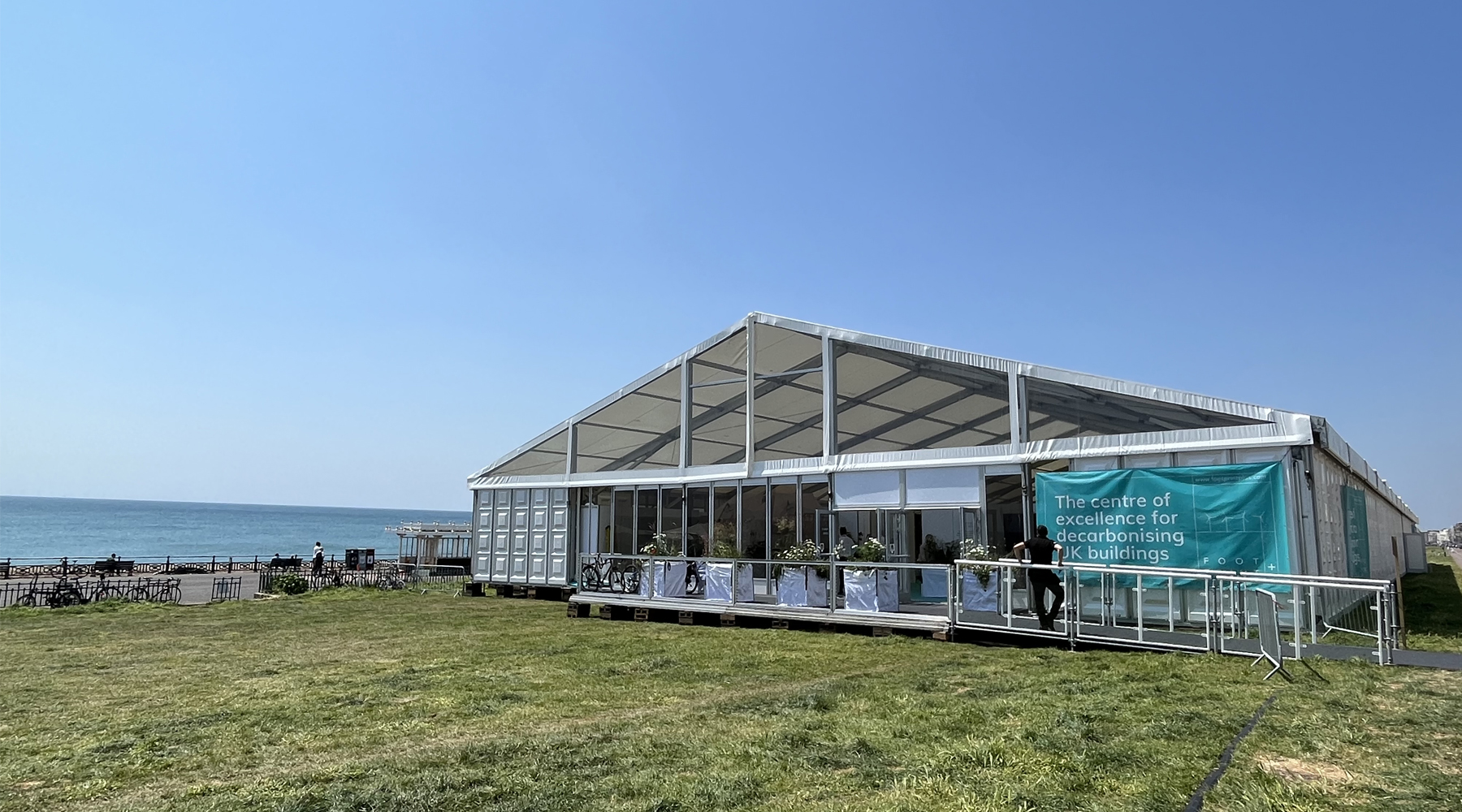 Editors
Nick Strachan – Director

Xavi Tomassetti –

Associate
Chris Holmes – Associate
Aran Villar – Senior Architect

Jason Wells –

Architectural Assistant
Last week Nick, Chris, Xavi, Aran & Jason went to Brighton to attend the three-day FOOTPRINT+ event, a cross-sector gathering of key members of the UK property and construction industry to discover and debate state-of-the-art methods to achieve Net Zero in real estate.
The team attended numerous presentations, round-table discussions and met with experts and thought leaders to share insights and experiences across property development, design, construction, operation and management.
Debates circled around four key subjects:
Zero Carbon Revolution- "targeting the decarbonising all new buildings in the UK by 2030 and all existing buildings by 2050".
Retrofit Agenda- "the retention and refurbishment of buildings to reduce the embodied carbon cost of construction"
Mass Timber Construction- "using sustainably sourced engineered wood in buildings and structures"
Circular Economy– "methods of production, construction, operation and recycling of materials and products that aim to minimise waste and pollution in the UK construction industry"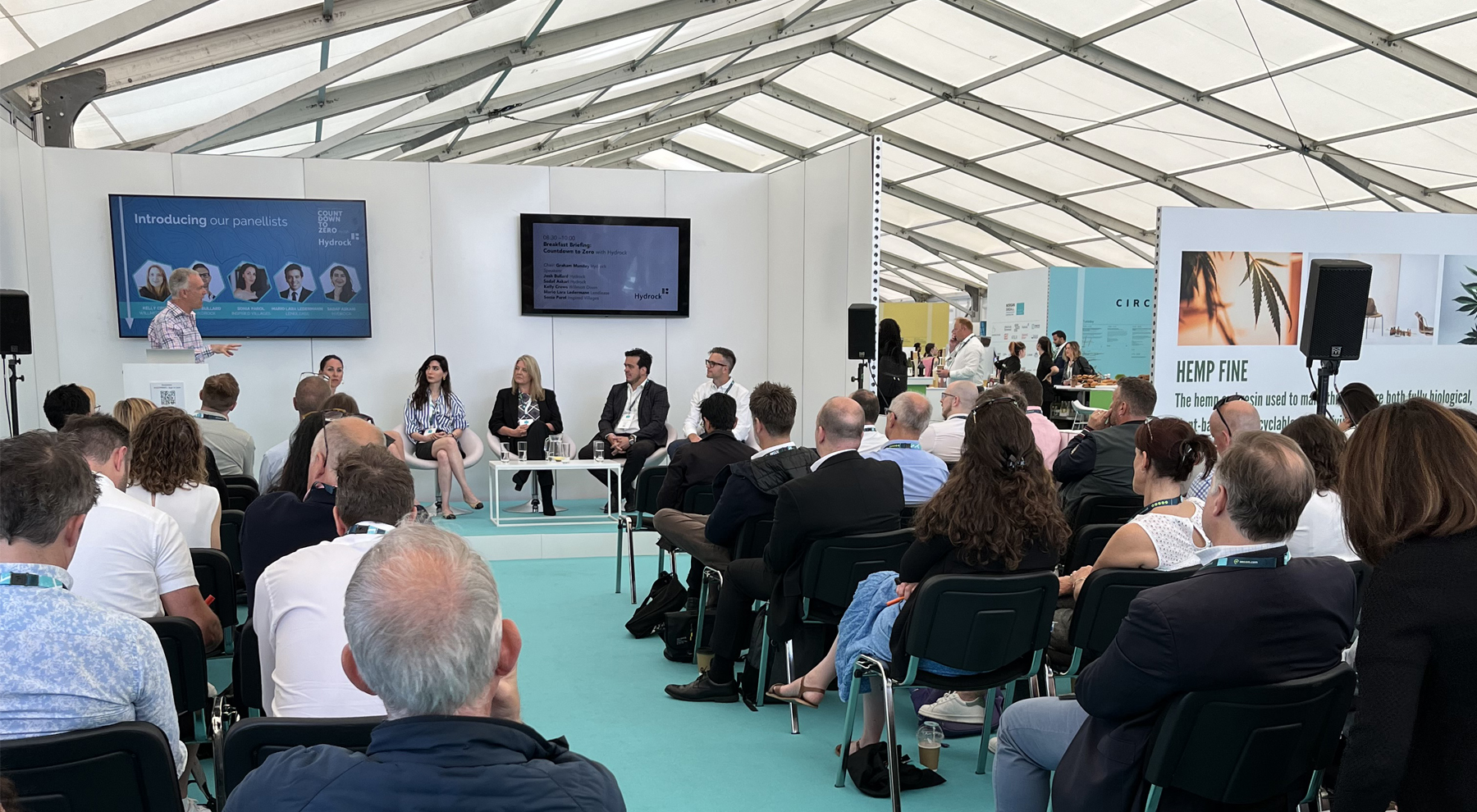 As a studio, we consider how all of our projects can deliver upon sustainability targets- we are increasingly looking to new technology and approaches which can deliver more efficient buildings that are both carbon aware in their detailing and specification but also aim to produce or procure enough renewable energy to balance their annual carbon emissions from materials and operations. One of the key decisions that we are having to navigate on many of our projects is whether to retain or demolish current structures. This is a complex and controversial issue that involves many factors, including the consideration of embodied and operational carbon, heritage value, social impact, construction programme, economic viability and technical feasibility. There is no one-size-fits-all answer, but rather a need for a holistic and context-specific approach that balances environmental, social and economic objectives. It was useful to use the Footprint+ event to discuss some of these issues.
Our key takeaways from the conference which we will address further in our ongoing Studio Net Zero Strategy:
– Prioritize reducing energy demand and improving whole-life efficiency in all stages of design, construction and operation of our projects.
– Choose low-carbon materials and processes wherever feasible and consider the end life of products and their recyclability.
– Promote reuse and refurbishment of structures if possible over demolition and replacement.
– Integrate environment, biodiversity, well-being and social initiatives at the core of our design strategies.
– Involve stakeholders and users in co-creating solutions that meet their needs and aspirations.
– Promote the adoption of recognised sustainability standards and green certifications in our projects including: BREEAM (Excellent & Outstanding), WELL Building Standard, NABERS UK and Passive House.
Footprint+ was a great insight into reminding us how Net Zero is such a fundamental topic for our industry which we need to enforce at all levels. Perceptions need to be more aligned to ensure that tough environmental targets can be met and this needs input and support from both the public and private enterprises in order to force action and regulation at a legislative level. This being said we see huge opportunity and potential real value creation for our clients, stakeholders and end users in embracing Net Zero strategies and we will continue to drive this subject up the agenda from the early stages of design to help our projects deliver a more positive future for all.
13/06/2023