Can cities make people happy?
As experts in urban and renewal regeneration, this is a question that we often ask ourselves when designing new public realms.
Editors
James Cons, Managing Director
Brian Tracey, Operation Director
Hattie Gryspeerdt, Operation Manager
Aran Villar, Architect
Finding an answer is not easy, but at Leslie Jones Architecture we strongly believe that this should be at the top of the built environment agenda. Last week we organised a roundtable talk with leading place makers and shapers to share experiences and opinions on how cities can contribute to people's happiness.
Kicking off the conversation, Jonny Birkett of our sister company Genecon introduced us to Sonja Lyubomirsky's three key dependencies for happiness, which are outlined in her book 'The How of Happiness': "50% Genetics, 40% Internal state of mind and 10% Circumstance."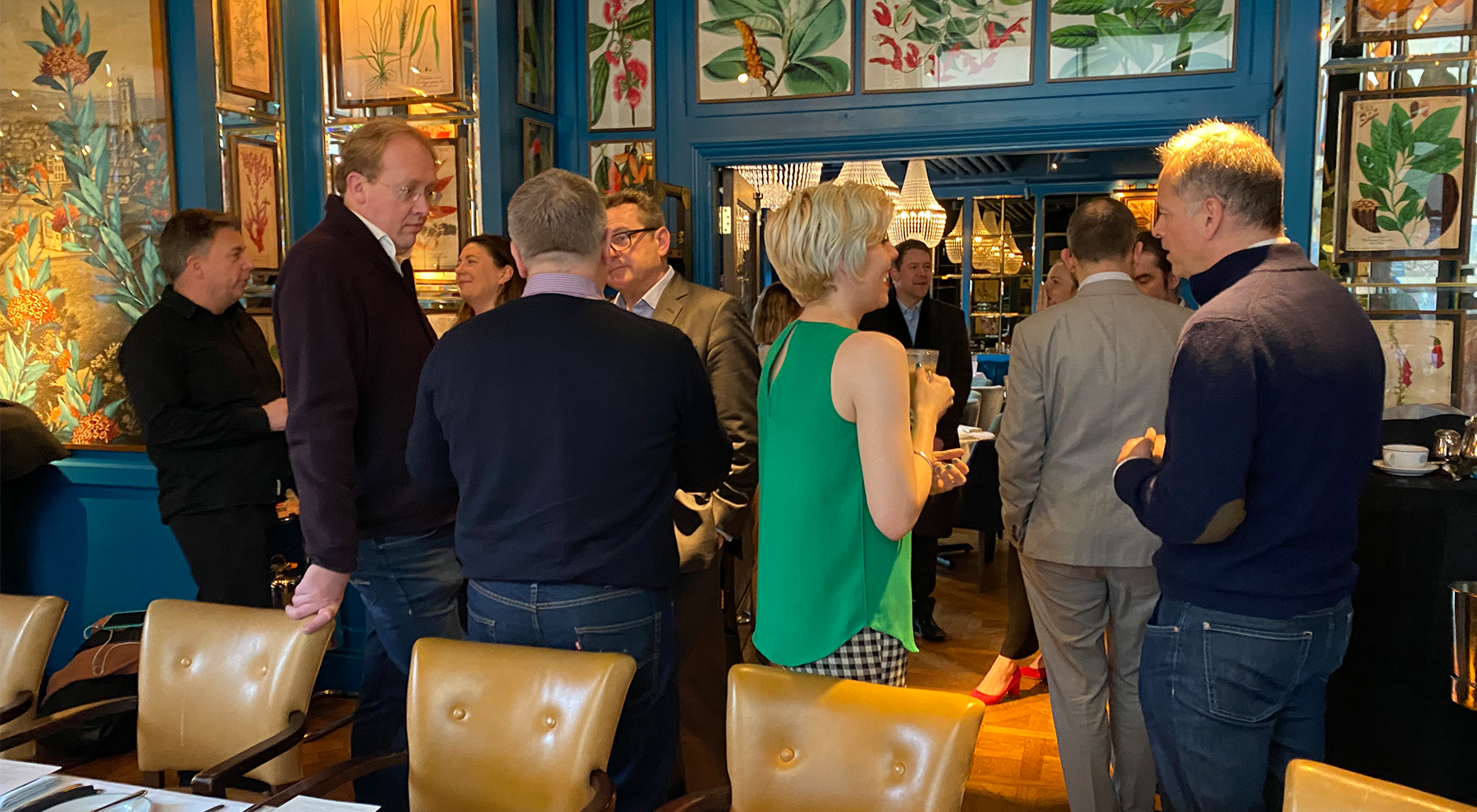 This established that the built environment alone has the potential to contribute 50% of people's happiness, by delivering quality spaces that influence our internal state of mind and circumstance. But how can we, as built environment professionals, create the conditions for happiness?
Lucy Jordan from JLL shared insights into how they are seeing an increased demand for housing with a 'village feel' with a strong community and access to green space as well as nearby amenity such as restaurants, shops, and bars. All these elements contribute to the 'pride of place', which Mark Garmon-Jones of Savills suggested is a key factor in creating happiness. Many topics were discussed, from diversity of users to healthcare and flexible retail. As Stuart Harris from Milligan reminded us, all these intangible elements form the 'S' in ESG, which might seem complicated to deliver, but is purely the result of a well-planned partnership between architects, developers, and most importantly local authorities.
Thank you to everyone that attended and get in touch if you wish to get involved in our next discussion!
03/03/2022