Reimagining the St Enoch Centre.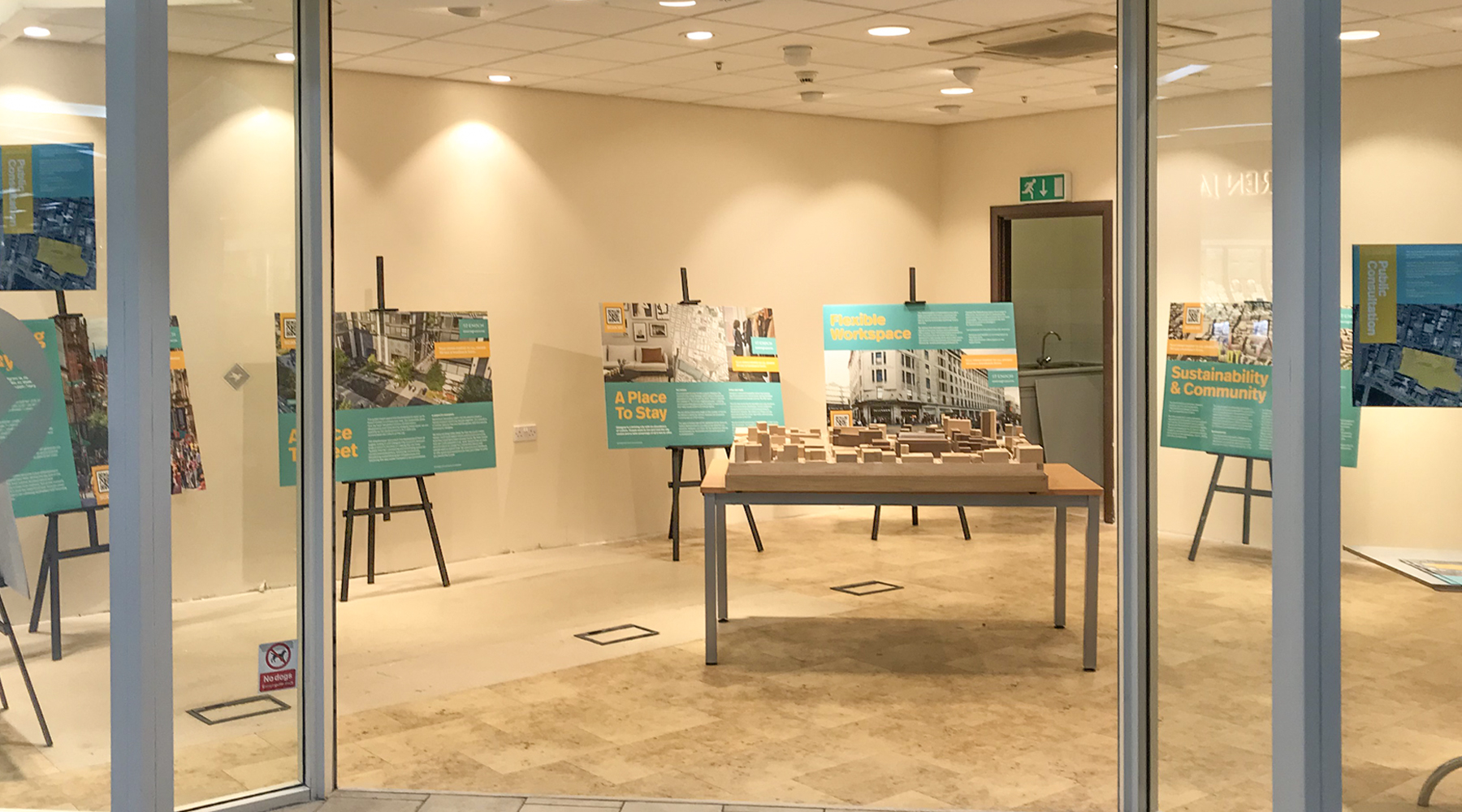 Public invited to view transformational masterplan proposals.
Editors
Darren Andrews, Associate
Associate Darren Andrews travelled to Glasgow for the public consultation on our transformational masterplan proposal for the St Enoch Centre.
The proposals reimagine the area south of Argyll Street in Glasgow city centre with a thriving, inclusive and sustainable district where people want to live, work and play. The mixed-use development includes shopping, hotel, offices and the potential for 1,700 new homes.
Plans also support the Scottish Government's climate change and sustainability efforts, as well as the City Council's ambitions to make Glasgow the UK's first carbon-neutral city by 2045.
The proposals were well received, and many people were excited to see the transformation of the St Enoch Square area into a more open, people-friendly place.
Following the consultation, we're taking on all feedback to further refine proposals before getting ready to submit a change of use planning application in early 2022.
01/10/2021