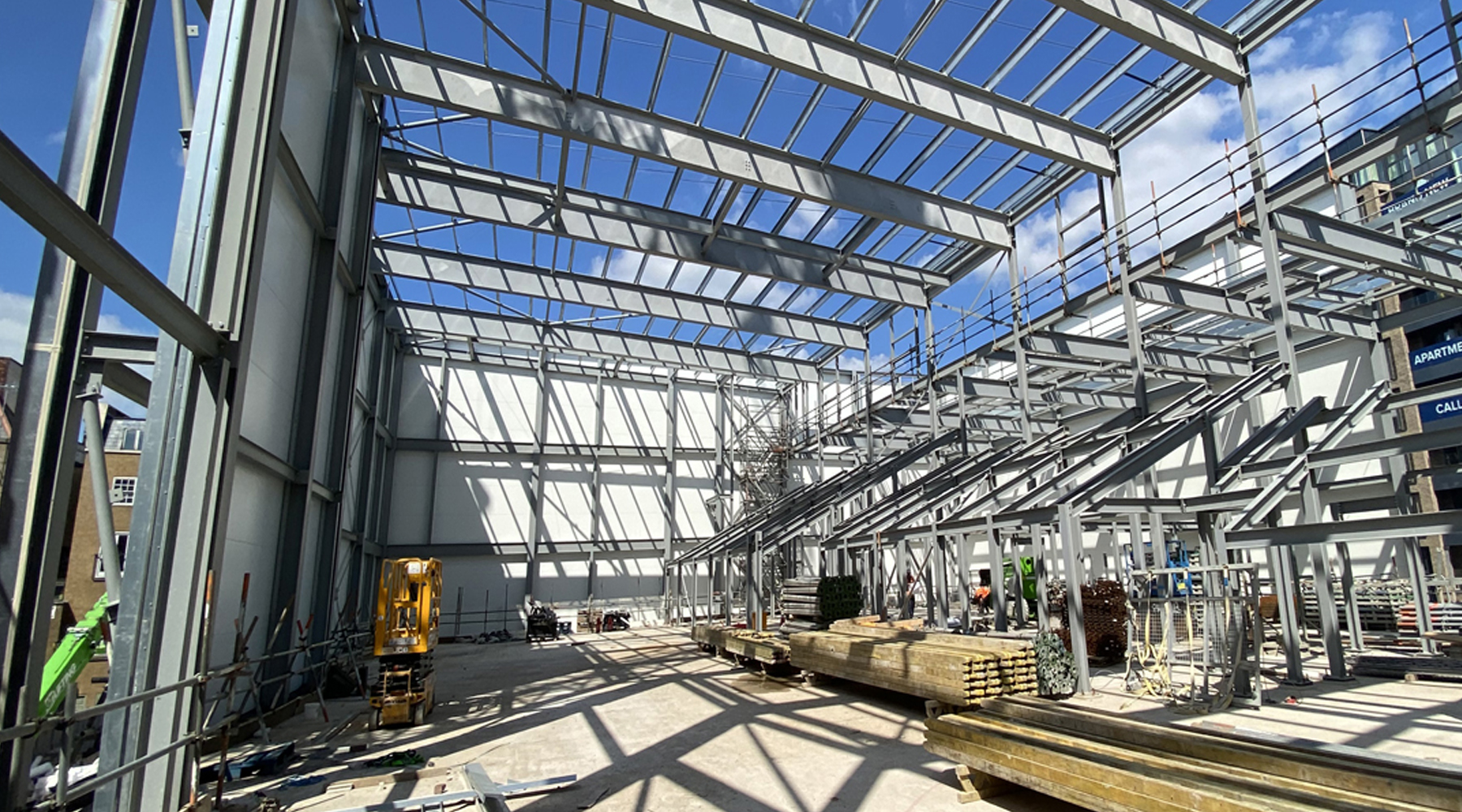 New mixed-use development – The Rise – is transforming Redhill town centre.
Editors
Xavi Tomassetti, Senior Architect
We're overseeing the delivery of The Rise on behalf of Reigate & Banstead Borough Council and their project management team. The mixed-use scheme is a crucial part of the Council's regeneration plans. It will transform the western side of Marketfield Way and the end of the High Street into a vibrant destination with a cinema, shops, restaurants, workspace and 150 build to rent apartments. There's also a new pedestrian route linking the High Street and Marketfield Way.
The Rise replaces a car park and reuses more than 90% of the materials from the demolition of the shops and offices that previously stood on the site. Soil from the basement excavations has also been recycled.
The rental apartments will be available in the autumn and winter of 2022. The Council is currently negotiating with several potential tenants for the shops and commercial units, including cinema operators as the anchor tenant.
15/07/2021