Ground-breaking at The Charter in Gravesend.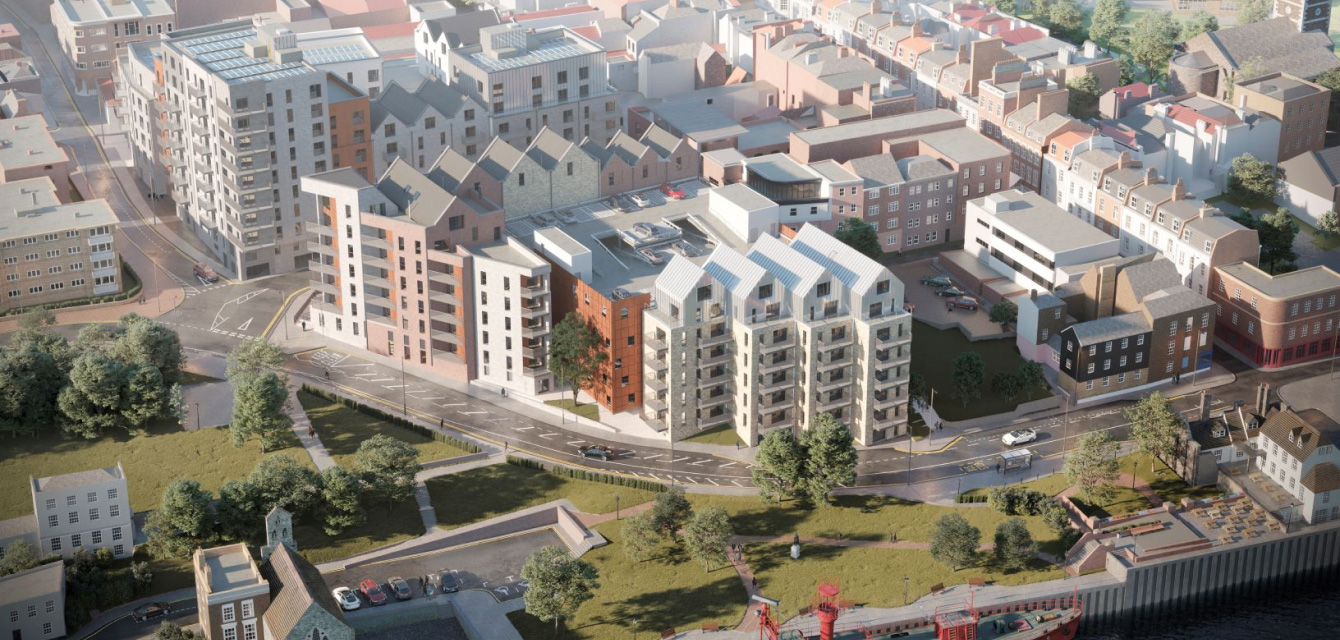 Construction kicks off on town centre regeneration project.
Editors
Lee Pope, Director
Zeynel Ilhan, Senior Architect
Our sustainable regeneration of the town's heritage quarter to create a new riverside community is underway.
The first phase – The Charter – is a new residential development of 242 build-to-rent properties for Reef Group and Gravesham Borough Council. Homes are set across three blocks, ranging from three to ten storeys, with lots of amenity space for residents with balconies, communal gardens and rooftop terraces.
The new neighbourhood respects the historic high street and reconnects the town to the river. As well as much-needed new homes, there's a rich array of uses for everyone to enjoy.
Future phases of work will extend St George's Shopping Centre to create a new civic heart and public square around the Grade II* listed St George's Church.
Project Director, Lee Pope, said: "This sensitive and targeted regeneration is transforming Gravesend town centre into a destination for residents and visitors alike."
30/03/2021