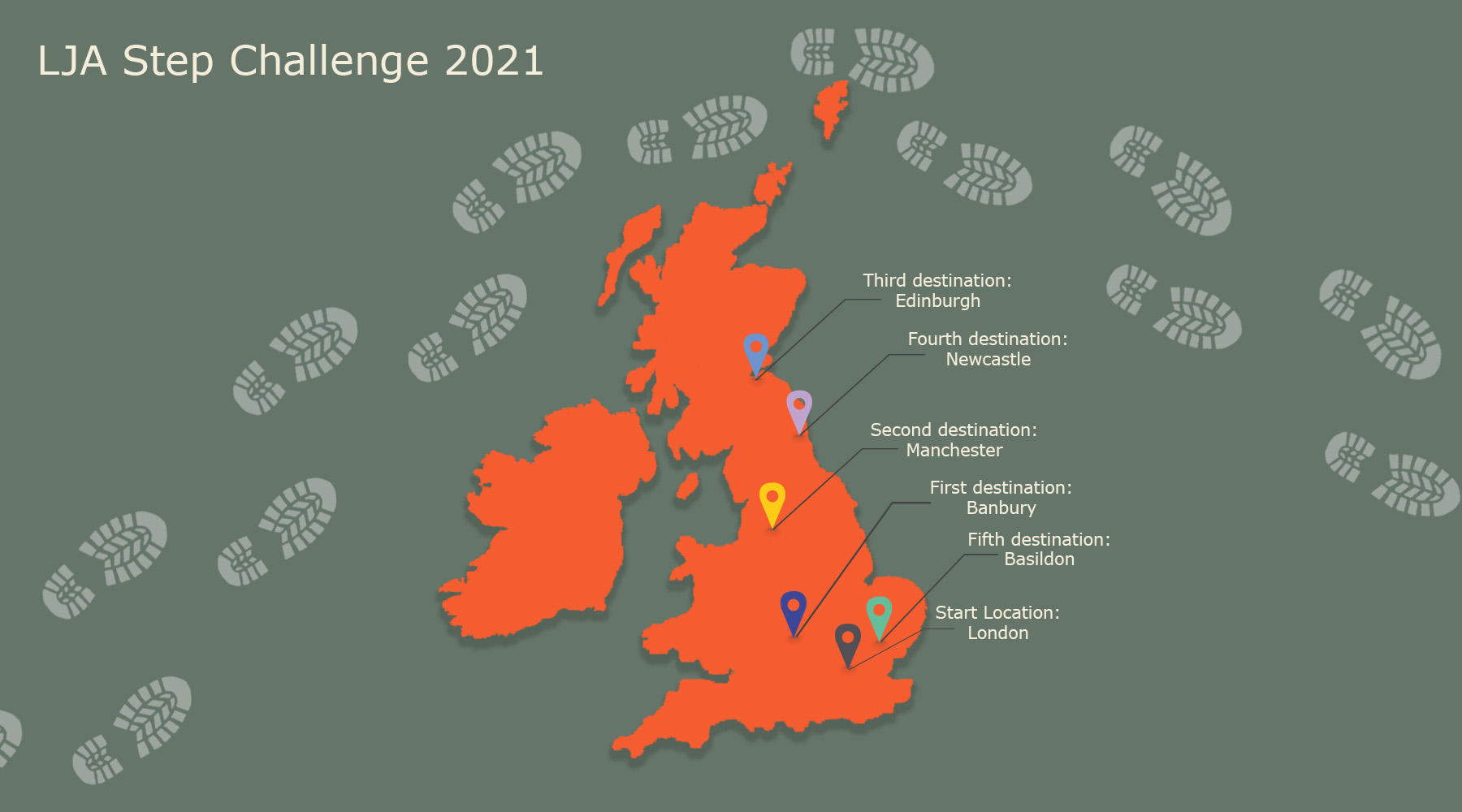 A step challenge to keep us active and connected during lockdown.
During the Covid-19 lockdown, while we were all working from home and juggling our routines, we made an effort to stay active and connected through the LJA Step Challenge. We split into two teams and took a trip around five key projects, all while staying in our respective local areas. Over five weeks, we walked 787 miles!
Week 1 / 68 miles
We kicked off with London to Banbury, where our Castle Quay mixed-use waterfront development is taking shape with a multi-screen cinema, restaurants and shopping. Team 1 crossed the line first.
Week 2 / 187 miles
The next stop was Manchester and our £60 million outdoor surf venue, Modern Surf. Designed with health and wellbeing at its heart, the new leisure destination might produce a future Olympic champion! Team 1 maintained their lead.
Week 3 / 392 miles
We made it to our project in Edinburgh where we're designing a residential-led regeneration project. Both teams crossed the line within minutes of each other!
Week 4 / 496 miles
The penultimate stop on our tour was Newcastle, where we're working alongside RivingtonHark and LDA Design to transform the city centre. Team 1 edged back into the lead.
Week 5 / 787 miles
We headed back down south to our final destination Basildon where we're creating a lively mixed-use community that brings around 2,800 new homes back to the town centre. Team 1 maintained the lead and scooped the prize as overall winners!
15/02/2021