Has there been a change in attitude to physical retail?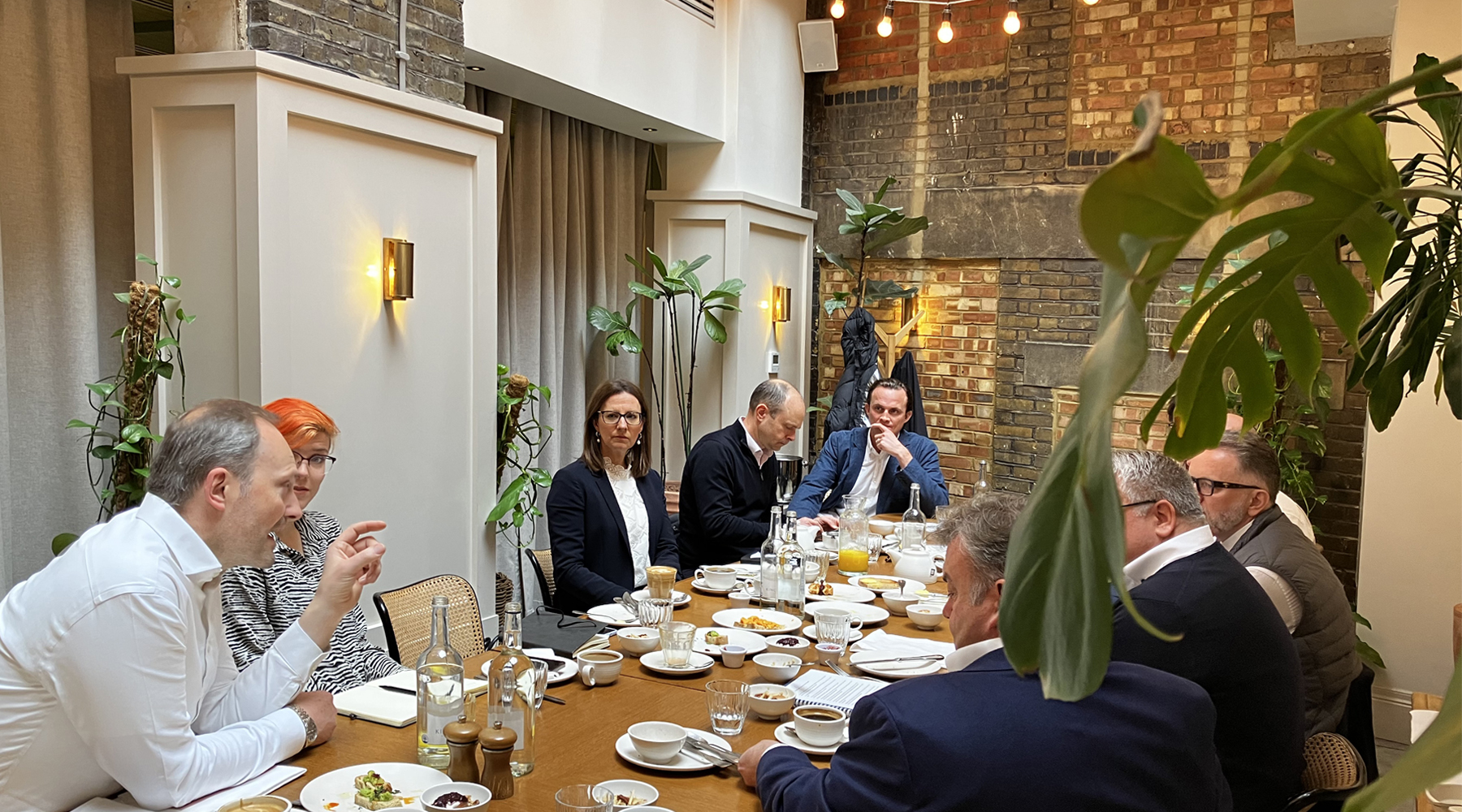 Editors
James Cons, Managing Director

Nick

Strachan, Director

Zoe Ward, Graphic Designer & Digital Content Coordinator
In 2023 we continue our breakfast roundtable events when invited clients, consultants and experts share their thoughts and experiences on important industry topics. Held in The Conservatory at Mortimer House we discussed retail property and whether there is a change in attitude to physical retail which could offer a brighter future for a sector and its standing in the regeneration debate.
Having ridden a 75-year history of changing retail and leisure trends and adapting our design responses to suit, Leslie Jones Architects is well versed in responding to the evolving demands of high street and urban retail design. Over more recent years with the pressures of digital and online shopping, retail assets have been widely viewed as the outlying pariah of commercial property portfolios, exacerbated by accelerated social change and attitude brought on by the Covid pandemic. Why is it then that we are seeing a considerable increase in inquiries to look at retail and leisure design opportunities ranging from cut-and-carve repurposing through to new-build commercial spaces as part of mixed-use redevelopments? Has the exponential growth of the digital retail landscape started to plateau and allowed physical experiences to retake some of its lost ground?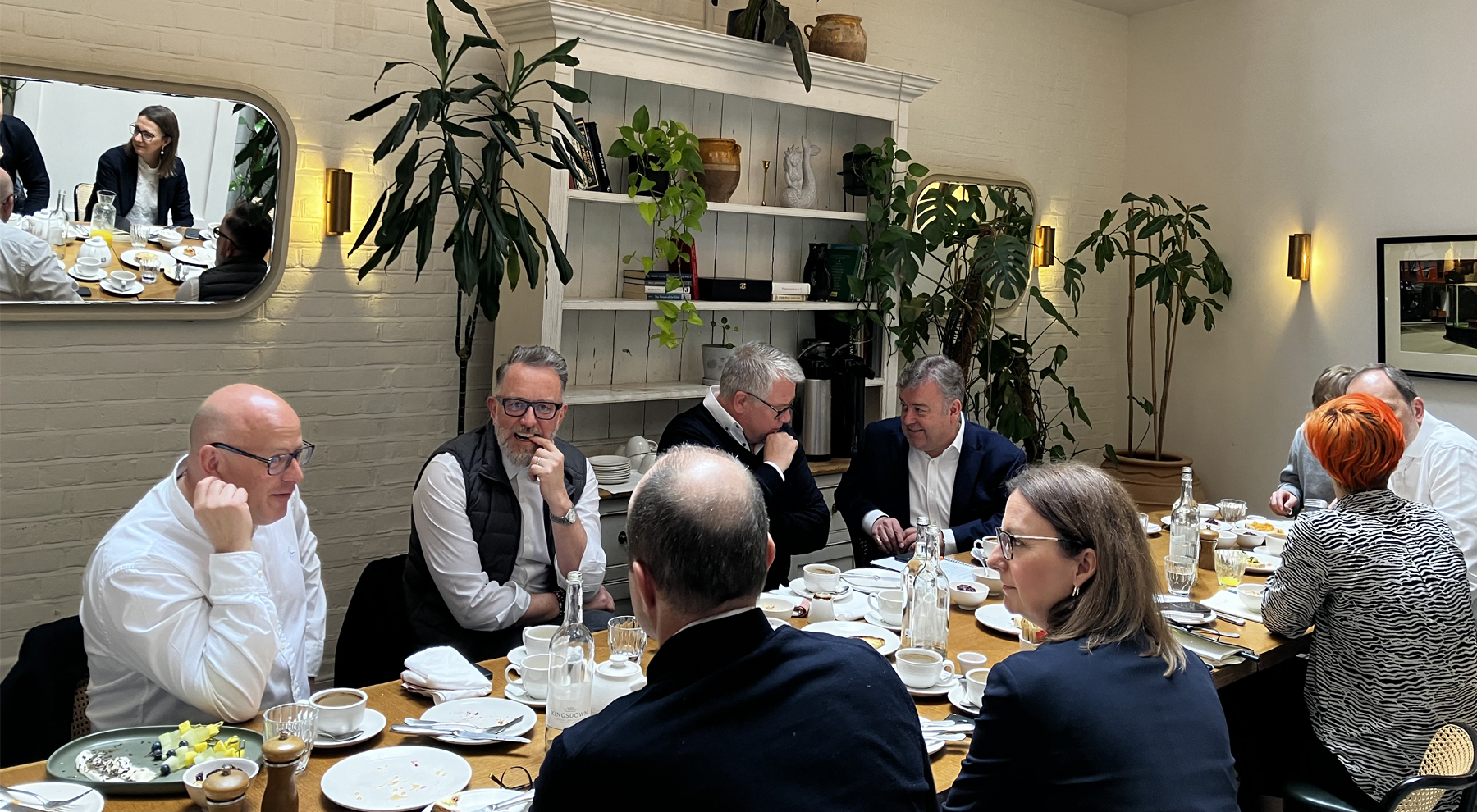 The lively debate was facilitated by Jessica Middleton-Pugh from React News and steered by James Cons, Managing Director, and Nick Strachan, Director, at Leslie Jones Architects.
Throughout the morning, conversations ebbed and flowed from positions of excitement and optimism to doubt and negativity and then back again. Debate began with positive messages highlighting a general trend of increasing occupier and investment activity around retail assets over the last few years, jolted temporarily by the failure of the last year's mini-budget gamble-for-growth. This positivity however was skewed by the clear division in the retail property market- whilst the best assets including town and city centre schemes as well as destination shopping centres continue to draw attention and generate opportunities, secondary assets are still suffering with a chronic over-provision of inappropriate space. These assets demand significant right-sizing and release of redundant capacity before many can be deemed truly viable. Expectations on underlying land value in these locations is still often based upon historic valuations of retail performance which in reality are no longer relevant. In many cases the route to future sustainability is through part-demolition and mixed-use redevelopment, but unfortunately the "book value" of the existing centre makes such commercial decisions challenging. Landowners must be empowered to take a longer-term view to reduce value today in order to secure prosperity in the future.
Conversation segwayed into discussions on how these struggling secondary assets can form important catalysts for regeneration. These assets are often well-located in urban areas with good connectivity and are already established destinations for local communities. It was acknowledged that whilst many of these regeneration projects are spearheaded by residential-led opportunities, the requirement for creating truly mixed-use places demands an appropriate designation of good quality, well orientated street level activity including retail, leisure and services. The group discussed the nuances of retail typologies which are forming these collectives, with local traders sitting alongside restaurants, coffee shops and gyms, supported by spaces for services, including healthcare, dentists and hairdressers. The key it seems is curating diverse local offers at the correct scale and intensity.
It was however highlighted that development appraisals struggle to value these ground floor and podium spaces as part of the wider asset and hence there continues to be a residual wariness about what value retail assets have themselves. The sentiment was captured well with the statement: "If we could show a quantifiable measure that X square foot of ground floor retail delivers Y percent uplift to the apartment values above, then my job would be a lot easier".
Whilst it is clear that retail has a key role in creating places and increasing the value of nearby uses, including local residential and workplace, further tools are needed to be able to demonstrate the real value so that more of these re-positioning and re-development projects can be justified.  The group discussed some of the benefits of positive, engaging ground floor uses and how these form "Placemakers" and key components in delivering Social Value in town and city centres. It was agreed that as well as curated bricks-and-mortar space, the same measure should be applied to public realm, gathering spaces and urban greening, all of which together drive the quality and sense of place which ensure that mixed-use assets will thrive into the future.
The general view supported the notion that there has been a shift in consumer preferences and attitudes back towards physical retail. While the digital landscape offers convenience and accessibility, it lacks the experiential and sensory aspects that physical space can provide. People are recognizing the value of in-person experiences, which can include social interactions, immersive environments, and the ability to engage with products directly. The impact of the COVID-19 pandemic also played a role in this shift. The period of lockdowns and restrictions made people appreciate the importance of the community and the local high street. There is a growing recognition of the social and economic benefits that physical retail brings to neighbourhoods, such as job creation, supporting local businesses, and fostering a sense of place. Consumers are seeking meaningful experiences and recognizing the social and economic value that physical stores bring to communities. The event highlighted the potential for physical retail to regain its position and thrive alongside digital in a new era of retail design.
27/04/2023