Freshney Place, Grimsby's new market hall & leisure development public consultation
The public was invited to view the scheme, centred around a quality new public square, which will introduce a cinema and leisure unit along with smaller cafes and restaurants.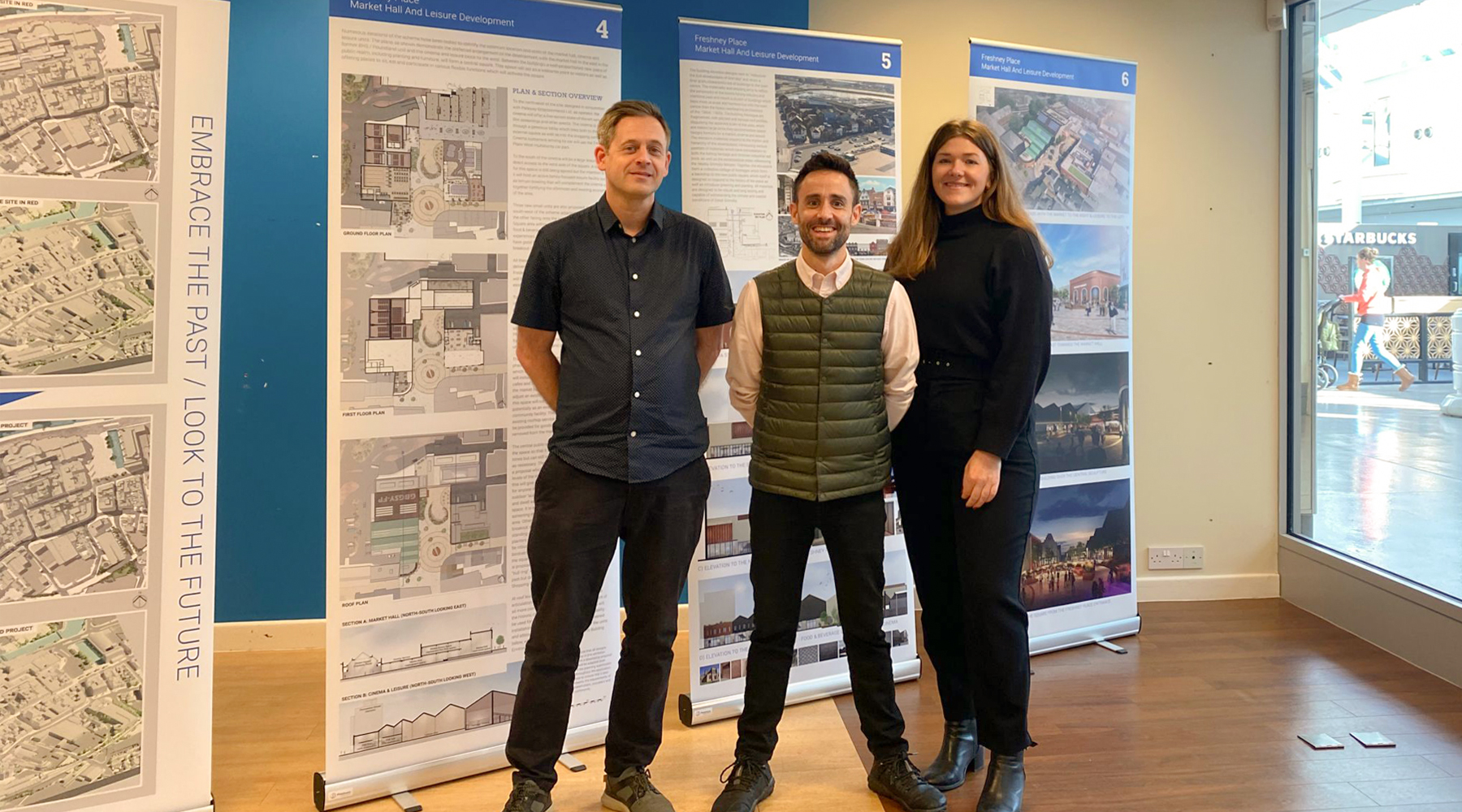 Editors
Xavi Tomassetti – Associate
Jason Wells – Architectural Assistant
Zoe Ward – Graphic Designer & Digital Content Coordinator
Xavi, Jason and Zoe travelled up to Freshney place, Grimsby for the public consultation on our scheme which introduces new and alternative uses and quality public space to drive forwards a much-needed town centre regeneration. 
Leslie Jones are at the centre of a repositioning strategy to improve and diversify this key area at the heart of the town, focusing on how the place can work better for local communities and better relate to the scale and grain of Grimsby town centre.
It was great to hear so much positive feedback about the scheme, people are looking forward to its significant impact on the city centre and what this can bring to the future of the wider city development.
Please see the link to the online Public Consultation below;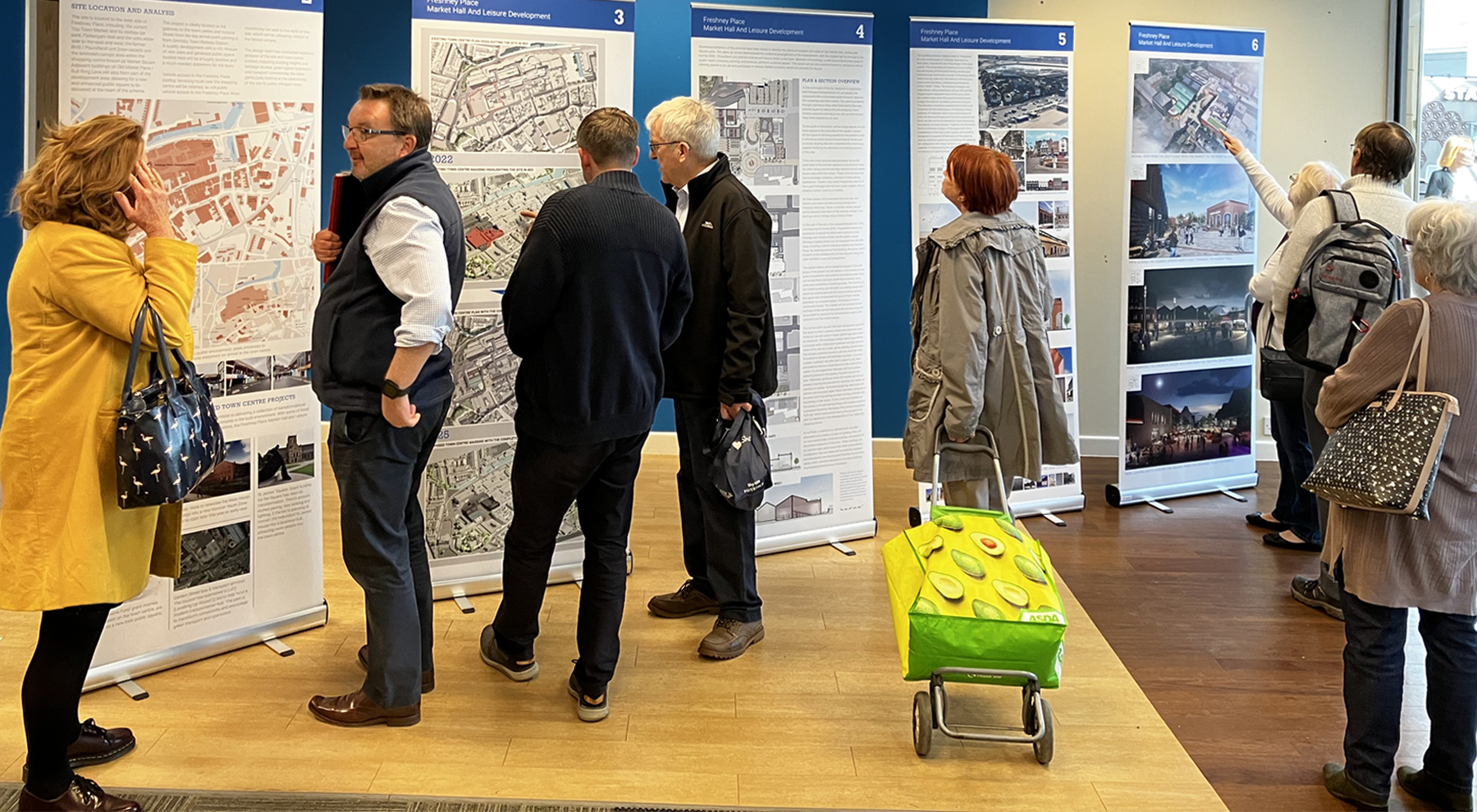 13/10/2022