How can we create sustainable towns and cities of the future?
We gathered a group of industry experts, with Jessica Middleton-Pugh from React News chairing the discussion, to explore how investor demand is driving net zero.
Editors
Alex Green – ICENI
James Cons – Managing Director
Chris Holmes – Associate
Hattie Gryspeerdt – Operations Manager
Zoe Ward – Graphic Designer & Digital Content Coordinator
Whether policy and regulation are a help or a hindrance and what innovation is needed to push the retrofit agenda and make it achievable at scale.
Alex Green of Iceni Futures kicked off the debate, setting the scene in the context of the 28-year deadline to hit climate change targets. In both commercial and domestic buildings, there is still a big question mark over where funding will come from – investing in retrofit can have a high initial cost with a long payback timeframe. However, with new regulations and standards on sustainability coming into force, not acting will have its own cost.
Using the example of  Air Source Heat Pumps, Madeline Homewood of JLL suggested that the cost of replacing a gas boiler over time should be factored into decisions around whether to invest in a more sustainable solution. She argued that a holistic, whole life costing can show that the more sustainable, retrofit option is not necessarily more expensive.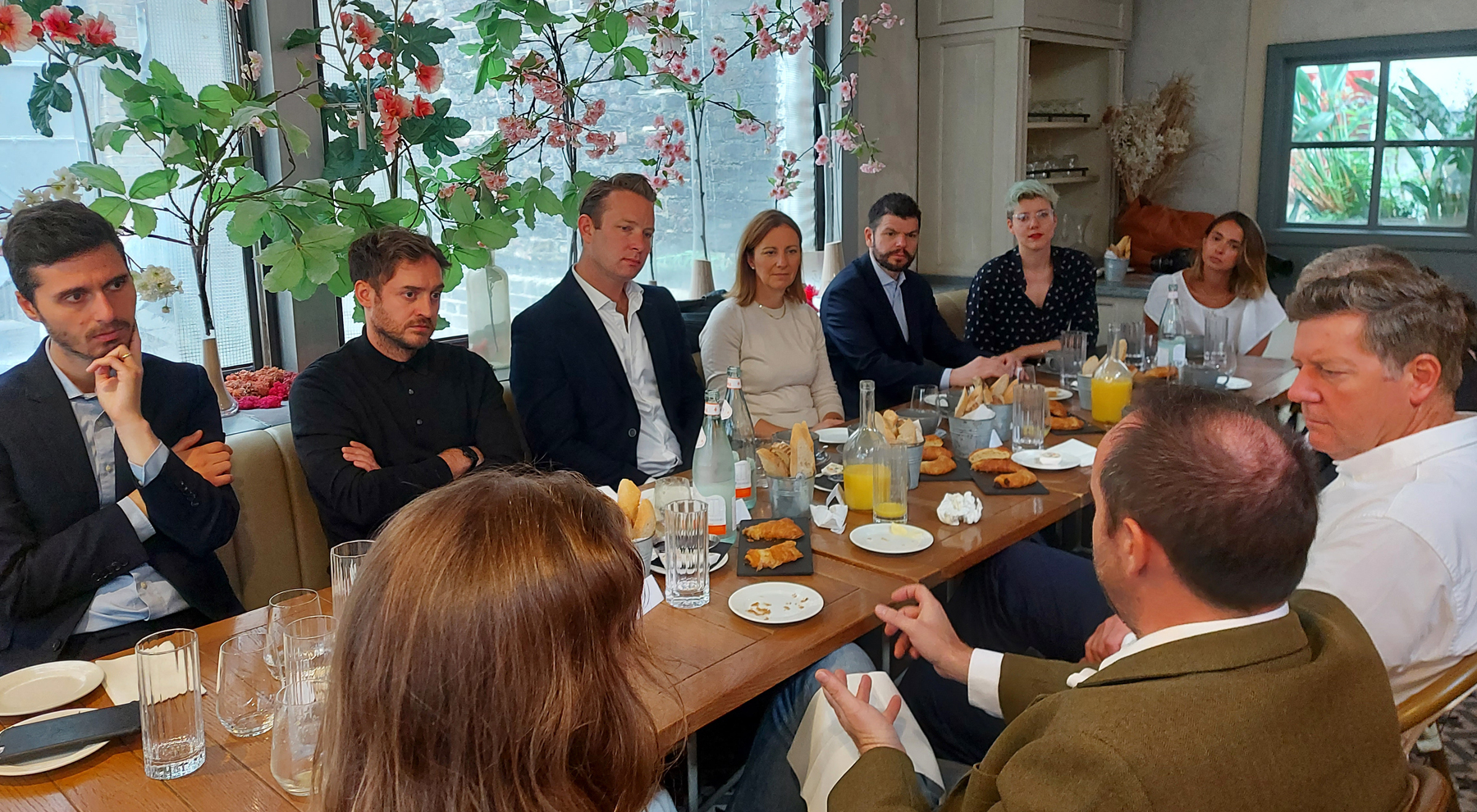 James Cons of Leslie Jones suggested it will be investor demand more than policy changes that mean we embrace the retrofit opportunity. He also made the case for the densification of towns and cities to make them work efficiently and maximise how we use existing buildings and infrastructure.
The cultural value of retrofit was also touched on by Sascha Lewin of W.RE, where they understand that occupiers are looking to lease office space with character, which helps businesses to build an identity and culture around their workplace. Retaining historic elements of a building can help to create those stories and interests around a space.
At Meridian Water in Enfield, Emma Beardmore is harnessing an innovative approach to procurement and supply chains to drive the net zero commitment. Working with some of the best consultants in the field, they are using a web-based sharing platform, where materials such as waste soil can be shared across different sites across the borough, and even into neighbouring boroughs. This kind of joined up thinking is needed to make incremental improvements in how the industry behaves.
With regard to environmental measurement, Scott Crease of Max Fordham is hopeful of a more tailored approach to accreditation, whereby the requirements and opportunities of the site and the project drive a holistic approach to sustainability rather than a pure tick box exercise.
Stay tuned for our end of year report, where we'll collate and present the findings from our roundtable discussions throughout the year.
21/09/2022