The Leslie Jones Prize for Second Year Under Graduate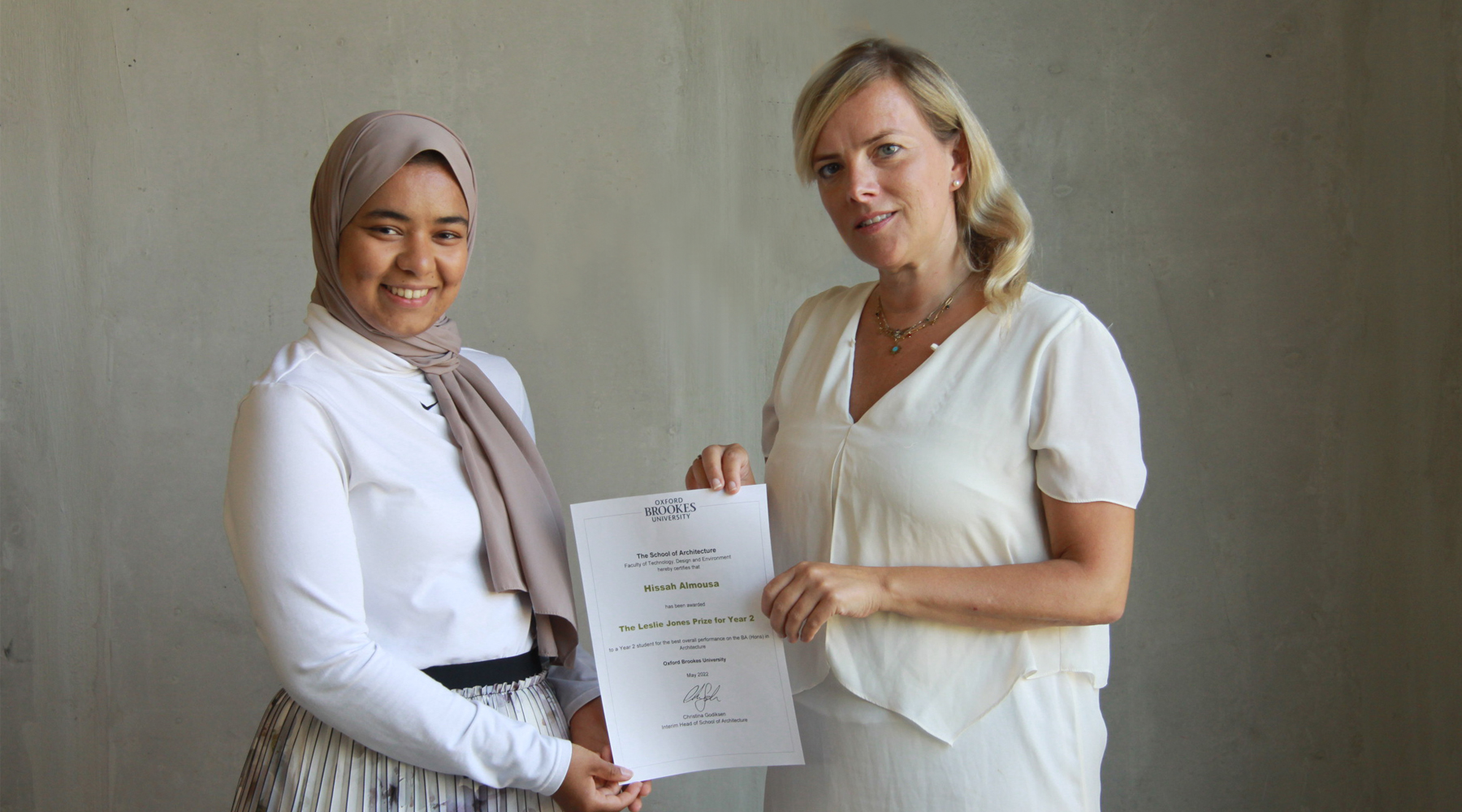 We are delighted to award Hissah Almousa with this award, along with a placement in our Practice.
Editors
Lydia Firminger,  Director
Hissah Almousa, Architectural Assistant
For several years LJA have sponsored an award at The School of Architecture at Oxford Brooks University, awarding The Leslie Jones Prize for Year Two and The Leslie Jones Construction Prize. The awards give recognition to new talent in the industry and it's exciting to see new ideas and skills come into fruition.
Lydia, one of our directors went to Oxford Brooks to be on the judging panel and award our winners, one of which was Hissah Almousa who won the Leslie Jones Prize for Second Year Undergraduate for the best overall performance. We are now delighted to welcome Hissah at LJA for a summer placement.
"It is a great honour to be a recipient of the Leslie Jones awards for the best overall performance in year two. I have always believed that we can create architecture that positively contributes to people's lives and the built environment around them. I was particularly honoured to explore how architectural designs could be used as a tool for urban change to improve the urban qualities of life in a live project in Plymouth.
It's a privilege to be able to share and talk about the humanism approach to architecture and how to design an architecture where people are the driving force for curating; therefore, I'm grateful to be recognized for that, and I'm thankful for my tutors, the clients and unit A students. " – Hissah Almousa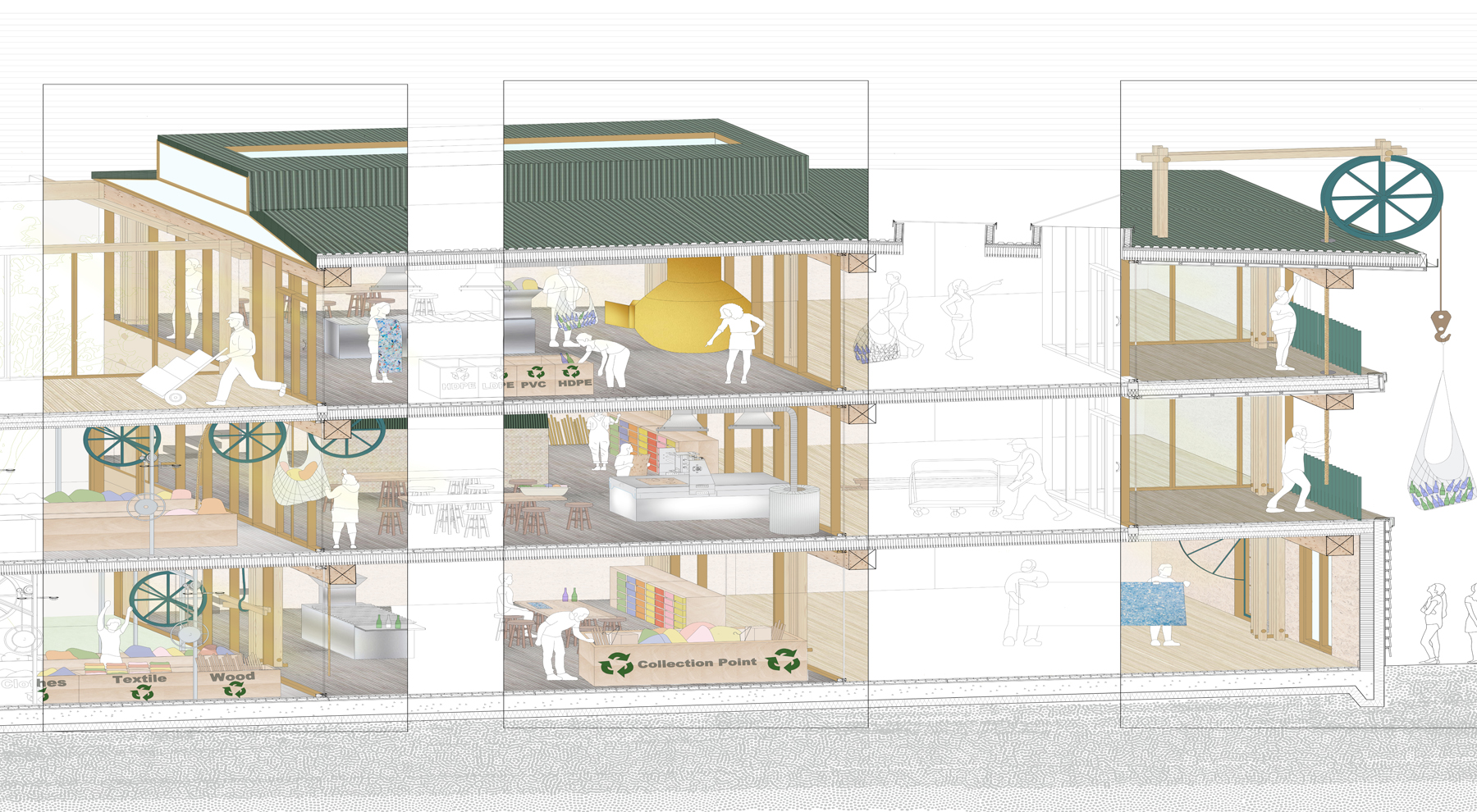 29/07/2022