Partnerships between private and public Sectors?
We welcomed a group of regeneration experts to the second event in our series
Editors
Gus Wiseman, Department of International Trade
James Cons, Managing Director
Brian Tracey, Operations Director
Hattie Gryspeerdt, Operation Manager
Aran Villar, Architect
To discuss the role of local government, central government and the private sector in ensuring that regeneration can come forward whilst promoting happiness for local communities.
Bringing together architects, developers, and local authorities, we endeavoured to find an answer to some key topics in our industry: What does success look like in urban regeneration? How do you measure social value? Is a keystone project a fundamental ingredient to successful regeneration? Is the space between the buildings as important as the buildings themselves? Are small interventions more impactful than grand gestures – or do you need both? Who should shoulder risk in the perennial regeneration debate?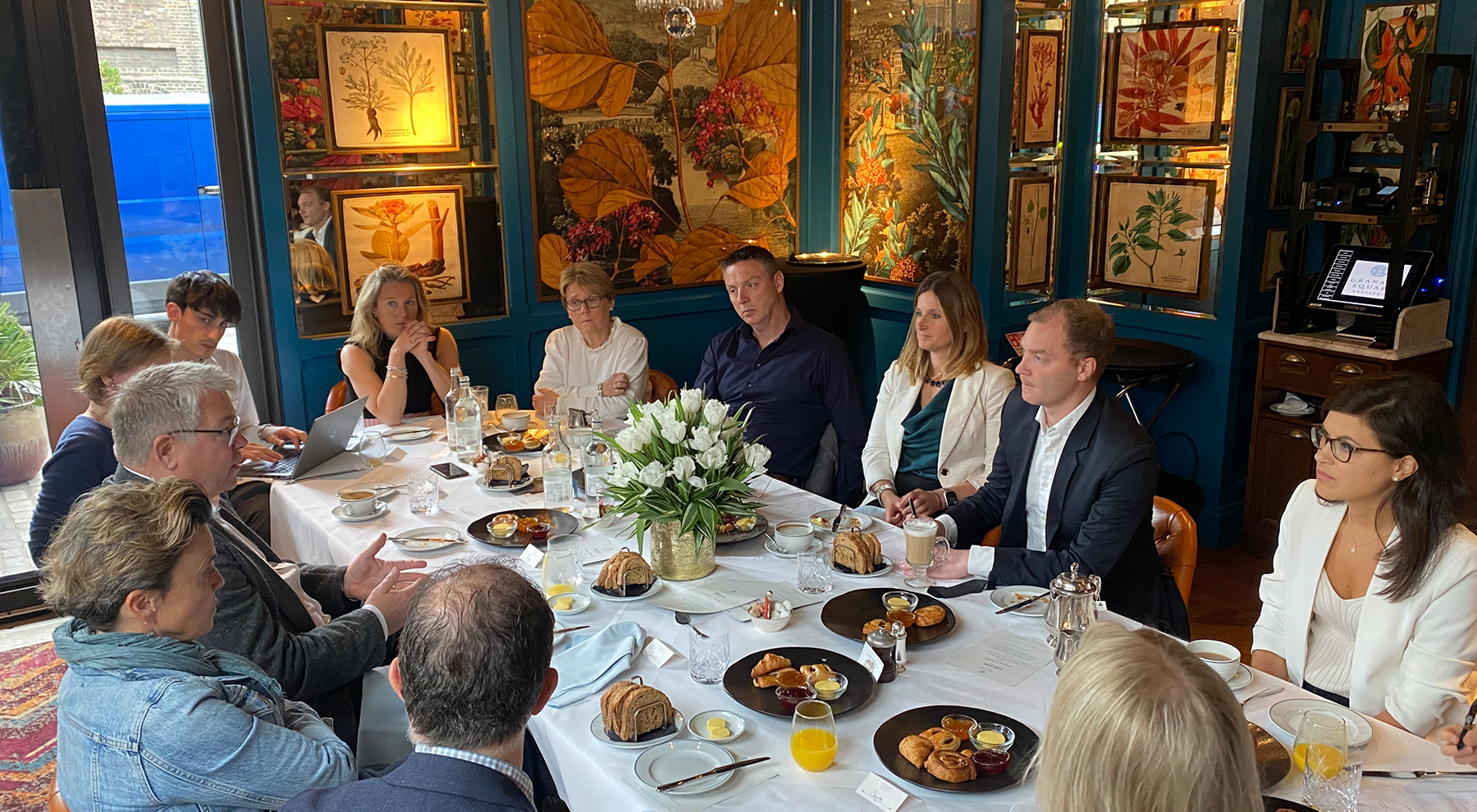 Gus Wiseman of the Department of International Trade kicked off our discussion with an insight from the investor world, explaining their desire to be involved from the early stages to ensure that ESG credentials are at the top of the agenda.
Julie Pears of Urban Development Partnerships reminded us of the importance of in-depth research and data. Every project should consider its relevance to and purpose for the local community, which is unique in each place. James Cons from Leslie Jones added that involving the community from the start and communicating effectively throughout the project is vital to maintaining project relevance.
Partnerships between private and public bodies were another important discussion point. It was agreed that collaboration between the private and public sectors is vital, but also admitted that diverging targets, work processes, and financial concerns lead to different goals for each party involved in the scheme. An insightful exchange between Gus Wiseman and Natascha McIntyre-Hall of Gleeds revealed how investors are looking for local authorities to work quickly and predictably, which proves to be difficult when politicians must seek re-election at least every four years. Many councils are focused on cash flow which can inhibit long term investment plans.  Whilst funds are being attracted from the central government for capital expenditure projects, local authorities can lack the resource and skill to develop their propositions and therefore their ability to deliver meaningful physical change is hampered.
To solve this, she continues, the private sector needs to be involved early and, more urgently, businesses need to come together and lobby their local government to drive forward regeneration projects. The room agreed that early engagement and a clear understanding of risk sharing are vital. Sophie Thompson of LDA shared a successful public realm regeneration example from Newcastle, where clear council leadership and regular dialogue led to a successful outcome, demonstrating that a bold investment strategy by local government can create the canvas for private investment.
We would like to thank all participants for their valuable contributions as well as Stacey Meadwell for chairing this stimulating discussion.
Aligning article response to regeneration from Property Week: https://www.propertyweek.com/comment/partnering-with-the-public-sector/5120558.article
27/05/2022