Learning through the process of making
A finalist in the AJ Small Projects 2022, a student-led project that provides seating and shelter for visitors.
Editors
Ben Taylor, Architectural Assistant
Photographers:

Brandon Few and Graham Farmer
"During my recently completed master's in Architecture at Newcastle University, I was lucky to have the opportunity to be involved in a live build project in which I was part of a team to design and build a seating pavilion at Northumberlandia Wildlife Park near Cramlington, Northumberland."
A finalist in the AJ Small Projects 2022, the student led project provides seating which shelters visitors from the prevailing wind and generates a greater sense of arrival to the wider site, located at the entrance opposite the existing café.
Designed and constructed throughout the challenges of the pandemic, the group adapted the design in order to maximise the amount of work which could be done remotely, or with minimal interactions with the public.  Making full use of the university workshop facilities, we manufactured the pavilion using a flatbed CNC router, cutting over 2500 pieces from an outdoor grade plywood called Duraply.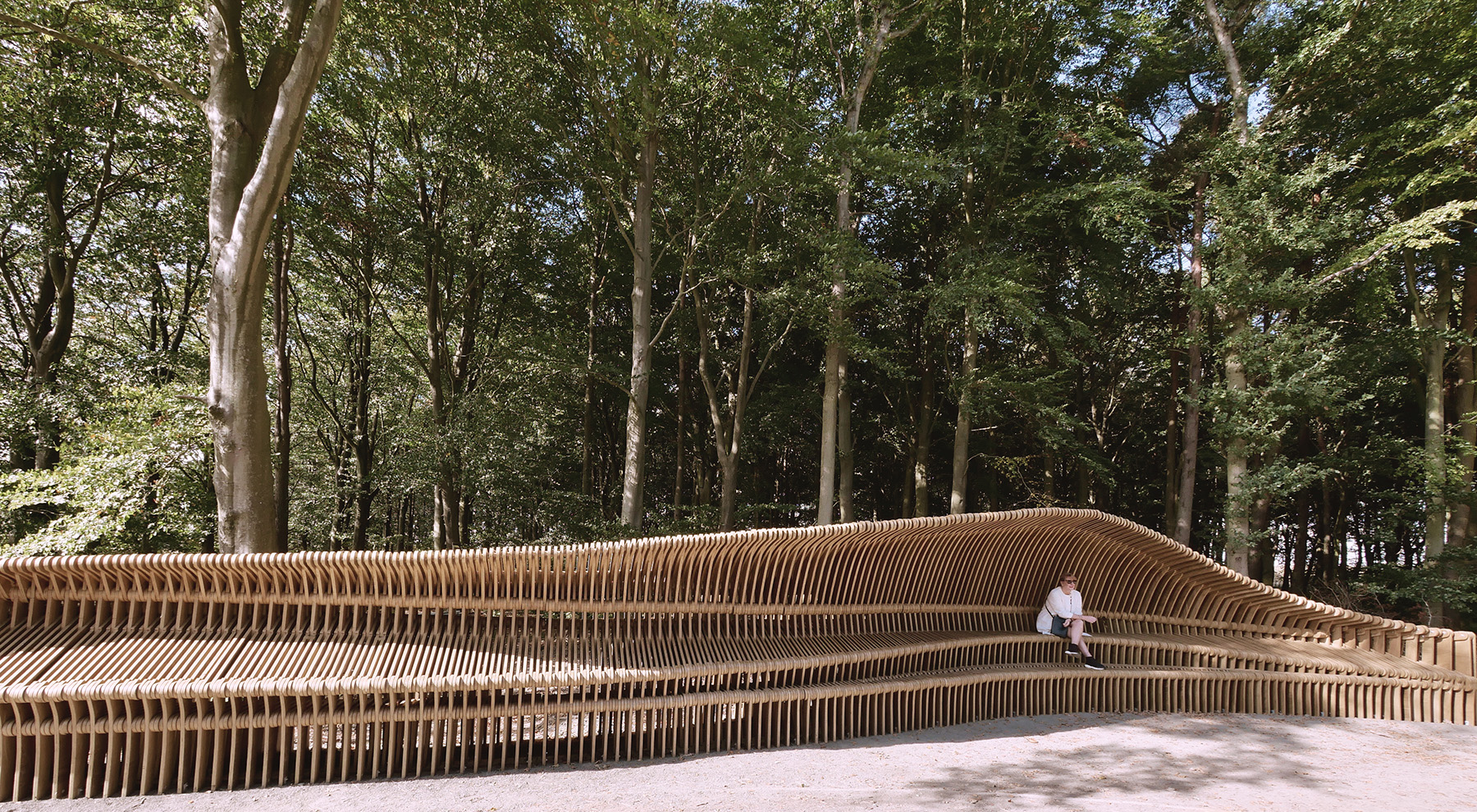 Each individual piece of timber in the pavilion has been sanded and sealed by the student group assisted by student volunteers, before being constructed in modules using dry fixtures of nuts and bolts at the university.  Following the groundwork and construction of the raft foundations, modules were transported to the site and the pavilion was erected during the summer of 2021 and was completed in August.
The Northumberlandia Pavilion provided an opportunity whilst studying architecture to develop an understanding of the processes involved in an architectural project beyond that of design.  We took on much of the responsibility for cost, structure, programming and procurement of materials, all before managing and taking part in the construction process.  Through these processes, we developed a holistic appreciation for the key roles beyond that of an architect, an ill afforded opportunity in architectural education and one which highlights the importance and benefits of opportunities such as this in the teaching of architecture.
Having been open to the public for almost 9 months, it has been a rewarding experience seeing and hearing how well received the pavilion has been, through photos on social media and feedback from the client. It was a truly enriching process which has provided myself and fellow former students with an invaluable opportunity at the beginning of our architectural careers.
25/05/2022