Transformational retail regeneration.
Our town and city centres are struggling. What can we do to save them?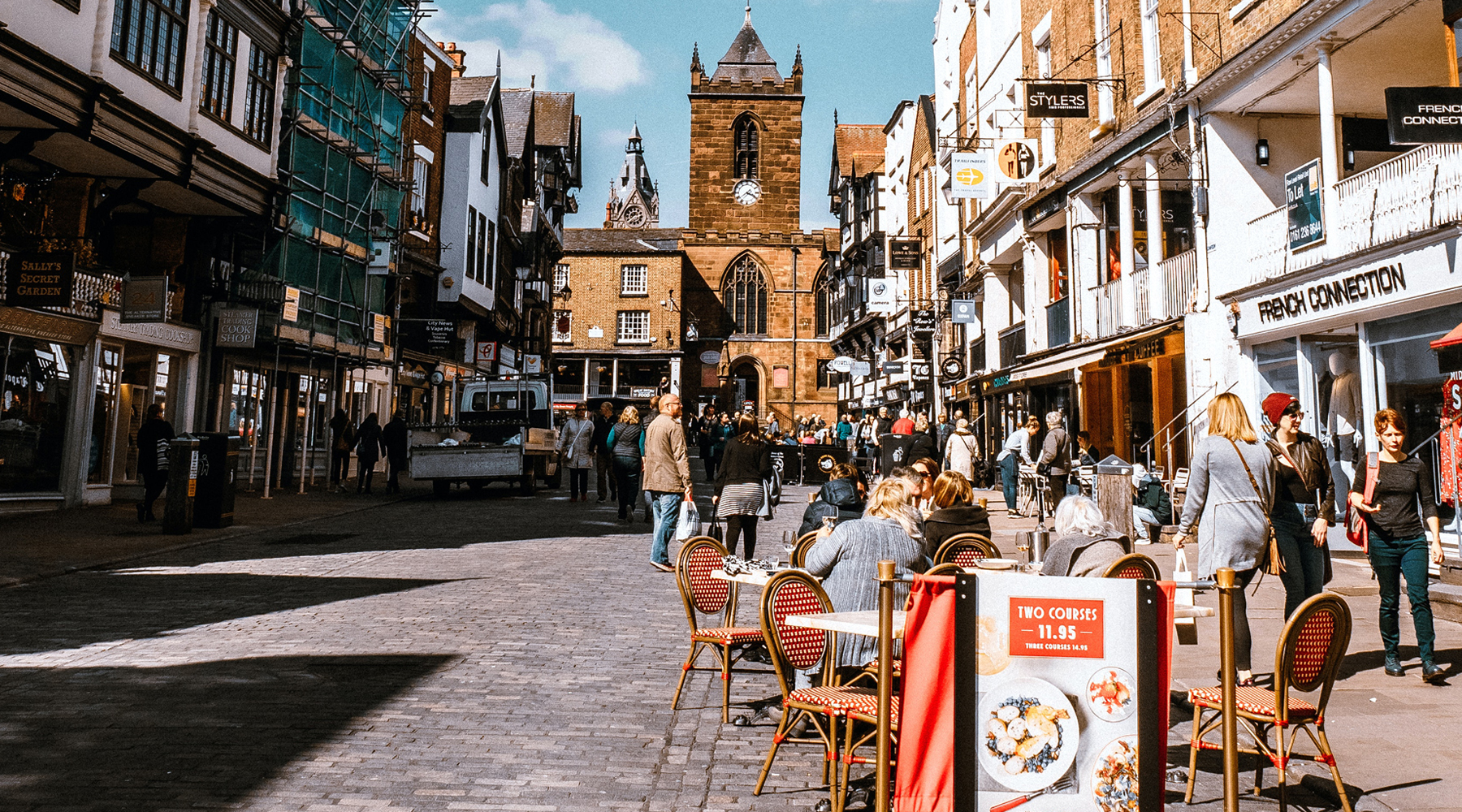 Editors
James Cons, Managing Director
The rise of online shopping and the decline in physical retail was the first blow to towns and city centres, leading to an unprecedented increase in vacant and redundant retail space. Then the Covid-19 pandemic struck, accelerating the rise of e-commerce alongside the growth in homeworking, and crucially keeping people, and their money, away from our high streets. Now towns and cities must compete against each other, attempting to attract people and business back, and only those who understand and capture their market will survive.
There's no doubt this is a serious situation, but it gives us an opportunity to rethink who and what our town and city centres are for and how they can thrive once more.
We need to repopulate urban centres, repurposing retail spaces to create places where people want to spend time. Places that stand alongside housing and workplace, featuring not just retail but leisure, education, wellbeing and high-quality green spaces. This approach will lead us to better, more balanced sustainable town and city centres.
04/03/2022